Hello Cruel World
Sunday, February 25, 2007
This week was difficult; we ain't seen nothin' yet
Sydney braces for APEC traffic chaos
au.news.yahoo.com/070225/2/12jc1.html
Sunday February 25, 01:43 PM
Sydneysiders angered by traffic chaos caused by visiting super-liners and by the visit of US Vice-President Dick Cheney, have seen nothing yet.

Mr Cheney's visit to Australia caused traffic chaos throughout Sydney, particularly on Thursday and Friday.

With such a huge security operation in place, numerous roads had to be closed, including the Sydney Harbour Bridge, causing traffic chaos.
But asked by reporters how NSW will cope with the APEC conference, when 23 world leaders including US President George Bush will descend on Sydney for the week-long summit, NSW Police Minister John Watkins said any disruption would be much worse than that of the last few days.

"With 23 leaders around the city at that time, moving to meetings there is going to be major disruptions, much worse than we've seen over the last couple of days," he said. "But we do have time to learn the lessons of the last couple of days and communicate that as well as we can to the people of Sydney," ...
Thursday, February 22, 2007
White Rose Day
White Roses
wampum.wabanaki.net/vault/2007/02/003477.html
February 22nd
Abdel Kareem Nabil Suleiman just drew a four year sentence for writing unflatteringly about religion and the head of state. He'll be 26 when he next sees a keyboard or contributes to a blog. Of course, that was in Egypt. Nothing like that could ever, ever happen here.

It's White Rose Day. On this day in 1943 Sophie and Hans Scholl and Christoph Probst were guillotined.
White roses and trout
faultline.org/index.php/site/comments/white_roses_and_trout
The Nazis executed Probst and the Scholls for blogging, or at least for getting as close to it as they could gven the technology of the day ...
The White Rose: A Lesson in Dissent
www.jewishvirtuallibrary.org/jsource/Holocaust/rose.html
Most Germans took the traditional position, that once war breaks out, it is the duty of the citizen to support the troops by supporting the government. But Hans and Sophie Scholl believed differently. They believed that it was the duty of a citizen, even in times of war, to stand up against an evil regime, especially when it is sending hundreds of thousands of its citizens to their deaths. ...
Freisler and the other accusers could not understand what had happened to these German youths. After all, they all came from nice German families. They all had attended German schools. They had been members of the Hitler Youth. How could they have turned out to be traitors? What had so twisted and warped their minds?

Sophie Scholl shocked everyone in the courtroom when she remarked to Freisler: "Somebody, after all, had to make a start. What we wrote and said is also believed by many others. They just don't dare to express themselves as we did." ...

No relatives visited Christoph Probst. His wife, who had just had their third child, was in the hospital. Neither she nor any members of his family even knew that he was on trial or that he had been sentenced to death. ...

Unfortunately, they were not the last to die. The Gestapo's investigation was relentless. Later tried and executed were Alex Schmorell (age 25), Willi Graf (age 25), and Kurt Huber (age 49). Students at the University of Hamburg were either executed or sent to concentration camps ...
Labels: history, mourning, politics
Wednesday, February 14, 2007
For St Valentine's Day
Cherish the time you have together. There is so much more time apart. This year is 10 years since Chris & I travelled to Europe - happy times - and five years since he died.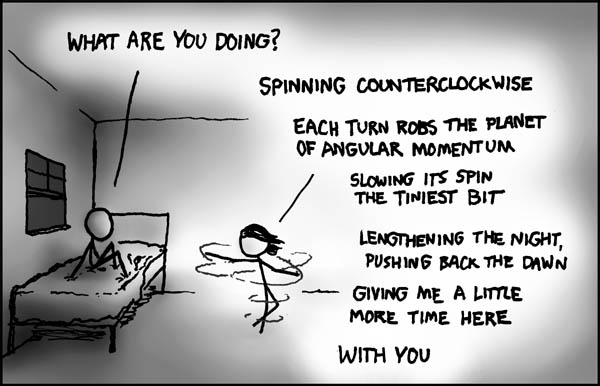 Tuesday, February 13, 2007
St Valentine's Eve — Hilton Bomb
There didn't seem to be very much made of the 25th Anniversary of our 'terrorist bomb', back in 2003, and the memorial actually disappeared for quite a while, first during pre-Olympic developments, then major refurbishment of the Sydney Hilton. Luckily, a plaque has re-appeared, moved to a slightly obscure pillar. But I'm hoping that next St Valentine's Eve, the 30th Anniversary, will bring some recognition (and perhaps some related government papers will get released).
Restored
memorial plaque
to the 3 dead in the Sydney Hilton Bombing, after major refurbishment of hotel.
mez-at-the.blogspot.com/darkroom/2005/08/good-news-on-restoration-of-hilton.html
"To the memory of Alec Carter, Arthur Favell and Paul Burmistriw, two city council garbagemen and a 1st class police constable, who were killed here as a result of a bomb explosion on 13th February, 1978. Forever in our thoughts. Your workmates."
Update February 2008
: Some of the coverage of the 30th Anniversary (no photo of the new memorial yet):
ABC News – Sydney Hilton blast to be remembered 30 years on
(
www.abc.net.au/ news/ stories/ 2008/ 02/ 13/ 2161121.htm
)
Sydney remembers Hilton bombings
February 13, 2008 - 4:35PM
news.smh.com.au/ sydney-remembers-hilton-bombings/ 20080213-1s0q.html
A smile, a morning hello and their world exploded
David Humphries with Paul Bibby
February 14, 2008
www.smh.com.au/ articles/ 2008/ 02/ 13/ 1202760398954.html
www.smh.com.au/ news/ national/ a-smile-a-morning-hello-and-their-world-exploded/ 2008/ 02/ 13/ 1202760398954.html
TIME and counselling have eased her pain, but Rosamund Dallow-Smith's campaign for justice is no nearer success than at any time in the 30 years since serendipity spared her life by inches but ruined innocence around her.

"I had just walked past him, smiled at him, and taken just my first step inside the staff entrance when I heard this enormous explosion,"
City of Sydney Re-dedicates Plaque Commemorating Hilton Hotel Blast Victims
(Sydney City Council site)
12 February 2008
www.sydneymedia.com.au/ html/ 3513-city-of-sydney-re-dedicates-plaque-commemorating-hilton-hotel-blast-victims.asp
Sydney Hilton Hotel blast commemorated
February 13, 2008 - 7:44AM
news.theage.com.au/ sydney-hilton-hotel-blast-commemorated/ 20080213-1rwb.html
Remember the Hilton bombing
by Premier Morris Iemma
February 13, 2008 12:00am
www.news.com.au/ dailytelegraph/ story/ 0,22049,23202422-5001031,00.html
Articles : Scams and Scoundrels
The Hilton Fiasco
by Ben Hills
12 February 1998
Publication: Sydney Morning Herald
www.benhills.com/ articles/ articles/ SCM38a.htm
l
Current Wikipedia version of
Sydney Hilton Bombing
Labels: anniversaries, heritage, history, memorial, Sydney
Monday, February 12, 2007
Might be interesting to follow
Global Warming 101
Venture out virtually on a polar expedition with environmentalist Will Steger and his team to see global warming in action.
Starting February 8, 2007, this group of educators and explorers will begin a 1200-mile, four-month dogsled journey across Baffin Island in the Canadian Arctic. You can be with them every mush of the way by following along online.
View their videos, see their images, hear their sounds, read their text.
Saturday, February 10, 2007
Universal Postal Union
Hadn't heard of this before, tho' you'd think there must be something like it. Well, here's the official site. Some useful info and links.
Established in 1874, the Universal Postal Union (UPU) with its Headquarters in Berne (Switzerland), is the primary forum for cooperation between postal-sector players.
It now has 191 member countries, and is a specialised agency of the United Nations, fulfilling an advisory, mediating and liaison role, and rendering technical assistance where needed. It sets the rules for international mail exchanges.
It does not interfere in the domestic domain, such as setting postage rates, deciding which and how many postage stamps to issue, and managing postal operations and staff
Postcodes
These are unique, universal identifiers which unambiguously identify the addressee's locality. At present, 117 UPU member countries use postcodes as part of their addressing systems.
A set of PDF files listing Postcodes (or giving other postcode information) for the different countries:
www.upu.int/post_code/en/countries/
Each is identified with a three-letter code for the country, e.g.,
AUS.pdf
Postal addressing systems
www.upu.int/post_code/en/postal_addressing_systems_member_countries.shtml

Royal Mail site
www.royalmail.com/portal/rm
Looking for a UK Address or Postcode
I had not realised that their system is so unlike the Australian one (which is closer to the USA version). Each code covers quite a small area, and they are reasonably often changed, added or deleted. A large-enough mail recipient, such as a company or government body, can have their own code. Our system is much more fixed, with smaller geographic zones covering a suburb or so in the urban areas and larger ones in 'regional' and rural areas which might cover several small towns as well as the country between. Each State starts with a separate integer, 2 in NSW, 3 in Victoria, etc. (which reflect their phone codes too, eg (07) 4567 8901 will be in Queensland, 7001 is Brisbane GPO), tho' Territories are messier, and the numbering starts near the centre of the State capital and works out. "Sydney 2000" is the Central Business District, as well as the Olympic Games. Just in recent years the '1xxx' series was added, which seems to identify specific Post Offices and mail sorting centres.
Validating UK Postcode formats
www.ml-consult.co.uk/foxst-39.htm
The official UK (Great Britain) Postcode Address File (PAF) contains around 27 million codes, and is subject to strict copyright and licensing controls. The only practical way to access it is by purchasing expensive, specialised address management software.
However, UK postcodes follow strict formatting rules. This article offers a Visual FoxPro function that checks if a given one follows the rules.
It's called the CheckPostcode function, returning .T. if the code passes the test, .F. otherwise.
A Map of London Postcodes:
www.milesfaster.co.uk/postcodes/post-map.htm
Labels: mail, post, postcodes, UK
Sunday, February 04, 2007
Penn Jillette - Neil Gaiman's Journal
Penn Jillette
. On Neil Gaiman's Journal he reports on his experience as guest on Penn Jillette's radio show, titled: "...and in the time it took to say that Neil Gaiman wrote another two movies..."
Friday, February 02, 2007
Manila After the Rain: Another 'Tabblo'
Testing this as another way to use my images. In this case, displaying wartime family photos (posted on
flickr
) in an album page style like the one around at the time they were taken.
---
This is my blogchalk:
Australia, New South Wales, Sydney, English, photography, reading, natural history, land use, town planning, sustainability.