Hello Cruel World
Friday, October 29, 2004
Big Brother is Watching (US Branch)
www.livejournal.com/users/resonant8/71077.html
Writer raided for doing research
Here's a deeply creepy manifestation of the Patriot Act: A writer of "mainstream women's fiction" was working on an adventure novel set in Cambodia and involving terrorists. For research, she was buying books online, checking them out from the library, and looking at Cambodia-related websites.

Her home was raided and her writing material confiscated (including her computers, her files, her contracts, and even her music CDs). She still hasn't gotten most of her stuff back.

I got this information from the November 2004 issue of Romance Writers Report, the monthly magazine of Romance Writers of America.
Better News
A friend got her photo into the Sydney Morning Herald Readers' Photo Gallery!
www.smh.com.au/ftimages/2004/10/29/1098992273044.html
Sunday, October 24, 2004
Australian Landscapes - SMH Photo Galleries
Midwinter on the Main Range in the Snowy Mountains.
www.smh.com.au/ftimages/2004/10/18/1097951603237.html
The steep faces of Sentinel Ridge and Watson's Crags offer the finest skiing Australia has to offer. Unrivalled scenery, zero crowds and no lift queues (then again, no lifts either, and a hell of a hike back to the top ... )
Photo: Andrew Martin
Also see:
www.smh.com.au/ftimages/2004/10/19/1097951677187.html
and
www.smh.com.au/ftimages/2004/10/20/1097951735119.html
, or
NOTE: If you're looking at Michael Meryment's photo of
the waterfall at Kanangra Walls
in
this gallery, check the person abseiling about halfway down the photo, on
the right (
www.smh.com.au/ftimages/2004/10/18/1097951604775.html
).
In Sydney suburbs --
St Ives:
www.smh.com.au/ftimages/2004/10/20/1097951743850.html
Dobroyd Head:
www.smh.com.au/ftimages/2004/10/20/1097951742774.html
For some reason there is a suburb called Dobroyd Point, near Haberfield or
Leichhardt, in Sydney which is not at all near the peninsula on the harbour
called Dobroyd Head, near Clontarf or Balgowlah Heights! Here is an aerial
photo showing Dobroyd Point, the suburb, and you can see that the view
between the heads shown in the photo above is round quite a few corners from
it, and well beyond the city buildings seen in the background.
www.airviewonline.com.au/stock-photographs/photodetails.asp?ID=2228
(This brought back memories of working for my Biology thesis, and here is
some of the stuff from the Sydney University SOBS as it is more currently:
www.bio.usyd.edu.au/hochuli/article.htm
,
and
www.bio.usyd.edu.au/SOBS/RESEARCH/FACILITY/JOHNRAY/Johnray.html
)
This shows you something about Dobroyd Head, from a visitor's perspective.
www.stuharris.co.uk/apple_oz/spitman/spitman.html
He doesn't mention
Clontarf Beach being the site of an early attempted political
assassination, where a mentally-unbalanced Irish migrant called Henry
O'Farrell shot the then Duke of Edinburgh
(Alfred -- see
www.wordiq.com/definition/Duke_Alfred_of_Saxe-Coburg-Gotha
) on the
first Royal Visit to Australia in 1868 -- see
www.shoalhaven.net.au/~cathyd/history/prince.html
. Fortunately, the
bullet bounced off his braces. We swiftly pointed out Henry was visiting
from Melbourne, but despite his obvious derangement, he was fairly summarily
tried & executed.
Am fond of the story that goes with this picture of Cox Bight on the South
Coast Track, Tasmania:
www.smh.com.au/ftimages/2004/10/19/1097951665813.html
Been here!
www.smh.com.au/ftimages/2004/10/19/1097951666139.html
(Part of a longer story of mine.) And here:
www.smh.com.au/ftimages/2004/10/19/1097951678102.html
(see also
www.smh.com.au/ftimages/2004/10/20/1097951740480.html
for a different
view). And this one scarcely touches the wonder & beauty of Barrington Tops
--
www.smh.com.au/ftimages/2004/10/20/1097951734794.html
.
These are something I had to take when I was visiting Western Australia.
It's a sight you can't see from the Eastern States -- very few of the water
lakes are big enough to not have anything on the horizon, though if Lake
Eyre in the centre-south (the lowest point on mainland Australia), usually
just salt flats, is full after a flood year it might be possible.
www.smh.com.au/ftimages/2004/10/19/1097951676988.html
www.smh.com.au/ftimages/2004/10/19/1097951677368.html
Oops: Looks like at certain angles in the geology you can get the effect.
But it's rare <ahem>, e.g. Stockton Beach, Anna Bay (I believe this is near
Newcastle, NSW)
www.smh.com.au/ftimages/2004/10/19/1097951678108.html
These show the more common effect:
www.smh.com.au/ftimages/2004/10/20/1097951743386.html
www.smh.com.au/ftimages/2004/10/20/1097951729789.html
www.smh.com.au/ftimages/2004/10/20/1097951742843.html
Explanatory story re SMH collecting these
.
www.smh.com.au/articles/2004/10/18/1097951590937.html
Restoring Faith in Humanity, One Story at a Time
www.heroicstories.com/
Tuesday, October 19, 2004
A bunch of things to not make you feel very good about Life, the Universe, and, well maybe Not Quite Everything.

Whistleblower's death not suicide.
http://www.smh.com.au/text/articles/2004/10/18/1097951631677.html
The Australian Protective Service assistant inspector blew the whistle on what he said was corruption that compromised security at Sydney Airport before the 2000 Olympics. He met the federal MP for Eden-Monaro, Gary Nairn, who contacted the then-Attorney-General, Daryl Williams. But Mr Lee-Rogers was found dead in his Queanbeyan apartment before Mr Williams could reply.
A protective service internal asset audit, disclosed yesterday in the NSW Coroner's Court in Queanbeyan, found that 47 revolvers, two rifles, six shotguns, 30 sets of handcuffs and 18 batons had disappeared from the service's custody. Firearms training systems, video cameras, X-ray equipment and 25 computers were also missing.
Other documents tendered to the court said dozens of security officers were trained by unqualified staff and that failures in asset management extended to firearms' security at Sydney Airport.
Police found Mr Lee-Rogers's body on October 1 last year in his Queanbeyan flat with a blood-stained knife, bloodied pillow and two white plastic bottles in his right hand.Initially they secured the flat as a crime scene. But the death was later treated as natural.
http://dailykos.com/story/2004/10/15/20363/328
Bush is losing his mind by kos
Sat Oct 16th, 2004 at 00:36:03 GMT
You think Bush looked terrible in the debates, check out this video leaked to me by a member of the Iraqi Survey Group. (Big QT file.)

PC: http://www.dailykos.com/images/admin/President_Bush_Thanks_ISG.avi
Mac: http://www.dailykos.com/images/admin/President_Bush_Thanks_ISG.mpg

The clip is a 'thank you' message taped by Bush for the members of the Iraqi Survey Group. It hasn't been altered in any way. The fact he can barely finish his sentences should be a genuine cause for concern. This was no impromptu appearance, like his disastrous press conferences and debate appearances. This was a planned, scripted, recorded address. I'm starting to think rumors of Bush's ill health may have basis in reality. Watch the clip and decide for yourself. It clearly made a stir amongst the members of the ISG.

The comment below really reminded me of the recent Australian election:
http://nielsenhayden.com/makinglight/archives/005613.html#59447
Greg London ::: (view all by) ::: October 16, 2004, 11:21 AM:

I had a very odd and unsettling discussion last night with a number of people
who declared they were voting for Bush. But I also learned three new things
...So, the odd and unsettling thing I learned, besides the three points above,
is that this election is SO not about facts. It is more and more a game of
"Thing" where truth is not so nearly as important as persuasion.
[Thing described: http://nielsenhayden.com/makinglight/archives/005581.html#58859
Explain Thing? First, look at Mafia.
Thing is much like Mafia, except that the scene is an isolated Antarctic research station.
The game starts with one Thing, a shape-shifter who looks and acts exactly like one of the scientists.
Each night, if the Thing (soon to be Things) aren't caught, they make a new Thing, until the Things outnumber the scientists, and the game is over and the Things win. (If the scientists manage to identify all the Things, the game is also over and the scientists win.)
Every day the scientists can test two of their number. If the second one they test is a Thing, they can test a third. If that one is a Thing, they can test a fourth, and so on.
You can get a good idea of how it works by the discussion in the thread as a whole. Possibly should be compulsory in all 'civics' &/or history courses, as showing how people can be misled.]

Some extracts from an intelligent, interesting & amusing blog.
Liars? Idiots? Liars AND Idiots?http://www.tinyrevolution.com/mt/archives/000180.html

Some time ago, I mentioned ( http://www.tompaine.com/feature2.cfm/ID/10295
) that everyone in America should be praying to god the Bush administration was
consciously lying about Iraq. Because if they actually believed everything they
were saying, we're REALLY in trouble.

Disturbing, but not surprising at all if true. There are various follow-ups to this later in this blog -- http://www.tinyrevolution.com/mt/archives/000172.html#more

Here I also found this word:
monopsony: A market characterized by a single buyer of a product. Monopsony is the buying-side equivalent of a selling-side monopoly. Much as a monopoly is the only seller in a market, monopsony is the only buyer. While monopsony could be analyzed for any type of market it tends to be most relevant for factor markets in which a single firm is the only buyer of a factor.

And had this drawn [ahem] to my attention.
http://www.tinyrevolution.com/mt/archives/000182.html as well as quite a lot of other good stuff, such as "Letters to Americans" and a series of stuff which very well illustrates several of my earlier contentions, and the usefulness of the Mirror Test.
[The greatest victory your enemy can have is to make you a mirror of himself -- Me, based on Frank Herbert]

http://www.michaelberube.com/EE/index.php/weblog/comments/495/
Reality-based community news

There's a weird new science-fiction piece by Ron Suskind in today's
New York Times Magazine ... ( http://www.nytimes.com/2004/10/17/magazine/17BUSH.html )

Basically, it's Alex Proyas's film Dark City ( http://www.imdb.com/title/tt0118929 )
rewritten as a political thriller. Derivative, but compelling. The stuff about
the madman's crazed, cultish followers is good too, though a little overdone.
Throwing in a stock character who says "I just believe God controls everything,
and God uses the president to keep evil down" and "God gave us this president to
be the man to protect the nation at this time" is heavy-handed, I think. But
overall, as a depiction of an alternate universe inhabited by the insane, it's
pretty interesting stuff from an outlet that doesn't usually publish much in the
genre.

Similar ideas are seen at:
http://shetterly.blogspot.com/2004/10/what-if-george-w-bush-had-been-elected.html
http://nielsenhayden.com/electrolite/archives/005602.html

Aha! And they're also bringing up an older SF work that you'll may detect I've been banging on about the applicability of for some 2-3 years too.
http://whitewolf.newcastle.edu.au/words/authors/O/OrwellGeorge/prose/NineteenEightyFour/index.html
You believe that reality is something objective, external, existing in its own right ... But I tell you, Winston, that reality is not external ... Whatever the Party holds to be the truth, is truth. It is impossible to see reality except by looking through the eyes of the Party. (see, for example, at http://www.needlenose.com/node/view/534 )

He wrote a lot more stuff - much of which is still applicable to today - in his essays, as well as other works of fiction. Here is a site which covers these things particularly: http://www.resort.com/~prime8/Orwell/ .

For Something Completely Different:

An Exopolitical Perspective on the Preemptive War against Iraq
www.exopolitics.org/Study-Paper2.htm
For some Shakespearean-style light relief:
Toogle!
http://www.c6.org/toogle/
This website is not necessarily recommended for children, minors, or other people of
a sensitive nature, since it will most likely present content that might be
upsetting. Still it was never my intention to pussy-foot around, and I don't
intend on making the site any safer, the net is a big bad dangerous
super-highway and if you get upset by images made from text then you might as
well give up now.
Welcome to ExtremePumpkins.com where strange pumpkins, pumpkin patterns, and alternative pumpkin carving techniques are developed and demonstrated for you.

Pumpkin carving will never be the same.Today we seize back this ritual. Today is the day we throw away those safe, cute carving tools. Today. We will buy a big, ugly, pumpkin so large one man cannot lift or move it. Today. We will carve that sumbitch into something ugly and plop it on the front porch. October 31st we will light it brightly enough to give visiting children suntans.


Pumpkin carving is reborn.
Did you (Aussies) see any of John Safran v God final episode last night on SBS?
He went to a US exorcist (Bob Larsen?), filled in form about all the 'Satanic' influences he had been exposing himself to, got exorcised (they even roped in some African-Americans to throw out the voodoo spirits).
The exorcist was a real case; smooth & well organised. After exorcism they just cut to the end credits. Assume this is way of him getting interviewed by a lot of people to ask what it felt like, how he came to terms with it, etc, etc.
Saturday, October 16, 2004
Faulkner flies off; Mathblogging
tlaloc44.blogspot.com/2004/10/milli-vanilli-president.html
On a different note, Senator John Faulkner resigned yesterday as the head of the opposition in the Senate. He will be missed. One of the most obviously honest politicians available to this blighted country. His senate interrogations of the weasels in the defence department alone were works of beauty. I hope to see him in government, as soon as possible. Sooner, if possible.
Sent to a well-known mathblogger:
It's entirely possible you already know about this, but I just couldn't resist the immediate connexion I felt with your usual blog-mode when I saw this:
3dpancakes.typepad.com/ernie/2004/10/jcdcg_highlight.html
I can do some arithmetic, only very little maths, but I have worked long enough with science to realise some of the characteristics, and delight in others' delight in their thought processes and ideas.
Thursday, October 14, 2004
From a Manuscript found tucked away in a deserted house ...
Bouncing B/SCUIT #2: Amorphophallus titanum
I Smell a Rat...
oriel.bazilians.org/biscuits/archives/biscuit002.html
Pervasive Sadness, with Death and Catfish (a Caution: it is not a happy thing...)
oriel.bazilians.org/biscuits/archives/biscuit027.html
Bouncing Archives of:
The Banzai/Santa-Cruz United Institutes Travelling Screed
oriel.bazilians.org/biscuits/archives
This was a general journal for about its first 39 issues. Then I was turned on to LiveJournal, and moved most of my personal ramblings there. I'm going to keep the technoid scunge here, and you'll find most of the personal material either on LJ (
www.livejournal.com/users/jonsinger
ADDenda & Incorrigenda), or in my other journal, "Broadside" (
www.jonsinger.org/broadside
).
Wednesday, October 13, 2004
Banana Republic Stuff: Voter Registrations Possibly Trashed
I was truly shocked at this story, at
www.klas-tv.com/global/story.asp?s=2421595
-
Voter Registrations Possibly Trashed
, about "Voters Outreach of America, AKA America Votes", saying that "The company has been largely, if not entirely funded, by the Republican National Committee." That, if true, is just banana republic stuff.
It does completely make my jaw drop, that people's voting registration can possibly go through an unaccountable & possibly partisan group rather than an independent body of some kind - especially if you actually
register
as being of a particular party. This has always worried & puzzled me about that system, presumably based on the older English system which didn't have secret ballots (an innovation from Australia in the nineteenth century).
So why have a secret ballot at all? Why bother with elections or voting — just ask people to change their registration from one party to another when they change their mind? (I gradually came to understand that you could register as something, but vote differently. I read somewhere that it's possible to register as independent, or something non-partisan — I personally am somewhat neurotic about disclosing who I vote for, after the fight to get a truly secret ballot to help stop some kinds of oppression, so I'd have to do that — though you could probably work it out from my opinions, if you cared.)
Here are some extracts from the story:
http://www.klas-tv.com/Global/story.asp?S=2421595
http://www.klas-tv.com/global/story.asp?s=2421595&ClientType=Printable
Eyewitness News
klastv.com
Las Vegas, Nevada

George Knapp, Investigative Reporter
Voter Registrations Possibly Trashed



(Oct. 12, 2004)

— Employees of a private voter registration company allege that hundreds, perhaps thousands of voters who may think they are registered will be rudely surprised on election day ... Anyone who has recently registered or re-registered to vote outside a mall or grocery store or even government building may be affected ...

The focus of the story is a private registration company called Voters Outreach of America, AKA America Votes.

The out-of-state firm has been in Las Vegas for the past few months, registering
voters. It employed up to 300 part-time workers and collected hundreds of registrations per day, but former employees of the company say that Voters Outreach of America only wanted Republican registrations.

Two former workers say they personally witnessed company supervisors rip up and trash registration forms signed by Democrats ...

[a former employee] managed to retrieve a pile of shredded paperwork including signed
voter registration forms, all from Democrats. We took them to the Clark County
Election Department and confirmed that they had not, in fact, been filed with the county as required by law ...

We attempted to speak to Voters Outreach but found that its office has been rented out to someone else.

The landlord says Voters Outreach was evicted for non-payment of rent. Another source said the company has now moved on to Oregon where it is once again registering voters. It's unknown how many registrations may have been tossed out, but another ex-employee told Eyewitness News she had the same suspicions when she worked there ...

The company has been largely, if not entirely funded, by the Republican National Committee. Similar complaints have been received in Reno where the registrar has asked the FBI to investigate.
Monday, October 11, 2004
Life is pain, Highness. Anybody who says differently is selling something
The quote above is from
The Princess Bride
Not unlike my feelings -
brainsnap.com/node/83
A little cheery thought on a really bad night -- extreme spelling correction.
U.S. nuke city to correct Einstein misspelling
Fri 8 October, 2004 03:20
http://www.reuters.co.uk/newsPackageArticle.jhtml?type=worldNews&storyID=598840&section=news
Saturday, October 09, 2004
Virtual embossing, carving, sculpting and painting
www.ntu.edu.sg/home/ assourin/CompArt.html
The modelling is being done with an interactive shape modelling program
where the function model of the shape is sequentially modified with offset
and set-theoretic operations. The final shape is represented in the data
structure as a list of interactive operations over the basic shape.
A pressure sensitive graphics tablet and a six degree of freedom haptic
input device have been used to realistically simulate the depth of
penetration of the tools. For visualisation,we have developed special fast
interactive ray tracing and interactive polygonisation algorithms
software runs on common PCs
ny.com.au
JWH stuff
backpagesblog.com/weblog/archives/000617.html#more
I've got a different take on this Nabbers - Sheilsey's pet fish tank theory.
If I've seen it once, I've seen it a thousand times - just as tropical fish
grow in proportion to the size of the tank you put them in, so do leaders.
Having promoted hundreds of folks over the years, you get good at it after a
while - spotting someone who's reached their growth potential and isn't
going to get any bigger unless you lift them into a larger space, and then
off they spurt again. No question in my mind, Latho's growing before our
eyes. Don't know how big he can grow, of course, but the boy's on a path to
somewhere. Naturally, you also get the occasional dud, who doesn't grow a
jot when you lift him/her up, despite promising appearances to the contrary
in their previous locale. And then there is that the rare species of fish
known as Howardians: put them in a bigger tank, and they shrink the tank.
Posted by: cs (http://backpagesblog.com/) at September 9, 2004 02:11 AM
[Christopher Sheil]
(
treasurer.greycanberra.com.au/release.php?release=17
)
HAHAHA This helped cheer me up
USA version of Susanna Clarke
www.bloomsbury.com/media/susanna_clarke_US_color.jpg
( Click there to
download the US photo of Susanna Clarke.)
UK version of Susanna Clarke
www.bloomsbury.com/media/susanna_clarke_01.jpg
(© Mark Pringle - The
above photo is not cleared for use in the US. )
www.starbuckscoffee.co.uk/home.html
Some Online Games
Feed fish, fight aliens, upgrade your weapons, and unlock secret pets as you
explore 20 captivating new levels and 4 unique tanks of action-puzzle
adventure!
www.popcap.com/launchpage.php?theGame=insaniquarium&src=big8
madnesstemple.com/invisibility
More Tank McNamara, TiVo, and baseball - you probably can't see this archived image.
www.ucomics.com/tankmcnamara/2004/06/18
. Will have to try & work out how to get it. I think it is one of the absolute classic comics.
Thursday, June 17, 2004
Today's dialogue from "Tank McNamara"
Man #1: So that's your new TiVo?
Man #2: By jumping past pitching changes and the commercial blocks between
innings, you can watch a whole game and save almost an hour.
Man #1: What would I do with another hour? Look, I have these unwanted
periods of consciousness. I use TV sports to get rid of them.
Earth, Light & sorta water
Astronomy Picture of the Day
antwrp.gsfc.nasa.gov/apod/ap040915.html
2004 September 15
- Above the Eye of Hurricane Ivan
Credit:
Expedition 9 Crew
,
International Space Station
,
NASA
Not Mount St Helens
www.geonet.org.nz
Some pretty things involving light & paper which may inspire you:
www.corriecroft.com/luminessence/william.htm
www.papersunlightsculpture.com/gallery1.html
galleryoffunctionalart.com/leslie.shtml
In a different sort of inspiration, I have sent this to a friend who was given a bigmouth & has some small interest in hardware modification.
bigmouth.here-n-there.com
"This project uses the power of Linux to add brains to the Big Mouth Billy
Bass"
A hitherto unexamined part of my character?
.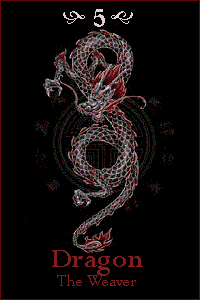 You are Form 5,
Dragon
: The Weaver.
"And The Dragon separated the virtuous from
the sinful. He tore his eyes from his sockets
and used them to peer into the souls of those
on trial to make a judgement. He knew that
with endless knowledge came endless
responsibility."

Some examples of the Dragon Form are
Athena (Greek),
St. Peter (Christian), and
Surya (Indian).
The Dragon is associated with the concept of intelligence, the number 5, and the element of wood.
His sign is the crescent moon.

As a member of Form 5, you are an intelligent and wise individual. You weigh options by looking at how logical they are and you know that while there may not always be a right or wrong choice, there is always a logical one. People may say you are too indecisive, but it's only because you want to do what's right. Dragons
are the best friends to have because they're willing to learn.


Which Mythological Form Are You?
brought to you by Quizilla
[I'm trying to not think about the election for a while.]
---
This is my blogchalk:
Australia, New South Wales, Sydney, English, photography, reading, natural history, land use, town planning, sustainability.