Faithfully reality-based
(Fair and Balanced? - nah)
Here follow a number of documents I thought it was worth posting on the web for one reason or another.
- Andrew W Robertson
Hubblog:
Sketches by Mez
Systema Naturae 2000
RELATED SITES
I
n
a
S
m
a
l
l
D
a
r
k
R
o
o
m
Chris' Memorial Site
Another Dark Little Corner
LJ
(mirror)
My Profile
Unashamed
Cupidity
Roolz
Mail
mail
(at)
mcpye DOT com
RECOMMENDED SITES
Identity Redacted @ Gleet
ABC (Australia)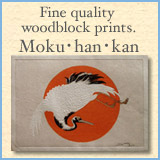 Wondering Minstrels
Windows of the Soul
Tlaloc
New Webdiary
The Bleeder All Year
Gutenberg Project
Scholarpedia
Rainforest site
Hunger site
Make Poverty History
Mr Harden's Artchive
Orwell links
xkcd (comic)
Fave Film Reviews
Flickrzen pictures
Daily Imagery
Unnatural Opera
OzBlogs
Andy W Robertson
Galaxy Zoo (DIY)
Panda's Thumb
Pharyngula
Tangled Bank
Top 10 Global Warming Myths
How to Talk to a Climate Skeptic
SETIS: Australian Texts
SETIS Images
Gnomon Publishing
Recollection Books
Avalon Project, Yale
Idiocentrism
Unclaimed Money
Unclaimed History
CRN on Wampum/Koufax
RECOMMENDED BLOGS
Creek Running North
Body & Soul
Nothing New (Bellatrys)
Digby (Hullabaloo)
Making Light
Neil Gaiman's Journal
M Klishis (Random)
Road to Surfdom
Respectful of Otters
Orcinus
Respectful Insolence
Obsidian Wings
Torture Issue
Mbaye
Diagne
: respect

TinyURL: a useful utility
---
ARCHIVES
<- To Front Page
October 2002
November 2002
December 2002
January 2003
February 2003
March 2003
April 2003
May 2003
June 2003
July 2003
August 2003
September 2003
October 2003
November 2003
December 2003
January 2004
February 2004
March 2004
April 2004
May 2004
June 2004
July 2004
August 2004
September 2004
October 2004
November 2004
December 2004
January 2005
February 2005
March 2005
April 2005
May 2005
June 2005
July 2005
August 2005
September 2005
October 2005
November 2005
December 2005
January 2006
February 2006
March 2006
April 2006
May 2006
June 2006
July 2006
August 2006
September 2006
October 2006
November 2006
December 2006
January 2007
February 2007
March 2007
April 2007
May 2007
June 2007
July 2007
August 2007
September 2007
October 2007
November 2007
December 2007
January 2008
February 2008
March 2008
April 2008
May 2008
June 2008
July 2008
September 2008
October 2008
November 2008
December 2008
January 2009
February 2009
March 2009
April 2009
May 2009
June 2009
July 2009
August 2009
September 2009
October 2009
November 2009
December 2010
---
Site Feed (Atom)
I used to have a guestbook link here, but it's been swamped with 'comment spam', so regretfully I'm deleting it. You can respond through the comments, I suppose.
---
Article links: To link to a specific posted entry on this blog, click on the hyperlink labelled "[link]" at the end of the article, then use that URL as your link. Or, if your browser allows, right-click and select "Copy link location", then paste that as your link.


Mail
mail
(at)
mcpye DOT com
Hello Cruel World
Saturday, July 31, 2004
Welcome to The Mess
Blogger is still behaving strangely betimes. Am not able to safely remove duplicates or re-edit entries yet. Sorry about the mess, it'll get fixed, but I think you can get the general flavour anyway. I hope. <cheesy grin>
[permalink][comment] - posted by Mez @ 7/31/2004 10:23:00 pm
---
This is my blogchalk:
Australia, New South Wales, Sydney, English, photography, reading, natural history, land use, town planning, sustainability.